Software for administration departments Departure planning
National and foreign business trips
Possibility to register and settle both national and foreign delegations, with automatic calculation of allowances.
Route planning
Possibility to plan the route before the start of the acceptance process (planned route, accommodation, meals, modes of transport, etc.).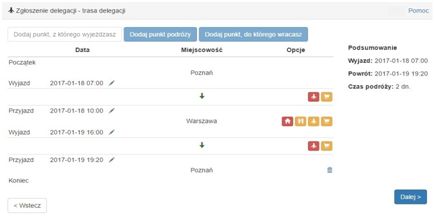 Overnight stay
Thanks to the possibilities of accommodation planning, the system can handle the appropriate calculation of lump sums very efficiently. Automatic control of rates and accommodation limits will generate additional savings.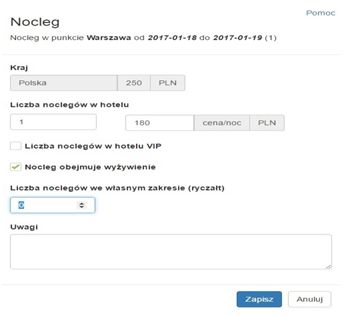 Additional information
Thanks to the introduction of food information by the employee during a business trip, the system has the possibility to automatically calculate the amount of allowances due.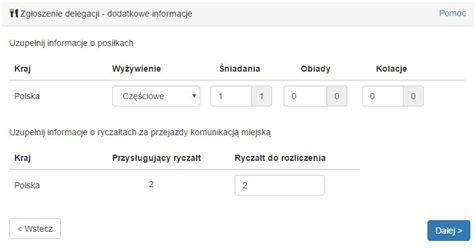 Summary of the planned trip
Ability to summarize all information entered before sending the business trip request.